Information Centre
Categories
Examinations
Statement of VIPs
Excerpts from President Obama's Nobel Peace Prize Speech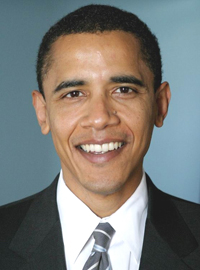 Your Majesties, Your Royal Highnesses, Distinguished Members of the Norwegian Nobel Committee, citizens of America, and citizens of the world:

I receive this honor with deep gratitude and great humility. It is an award that speaks to our highest aspirations - that for all the cruelty and hardship of our world, we are not mere prisoners of fate. Our actions matter, and can bend history in the direction of justice.

One urgent example is the effort to prevent the spread of nuclear weapons, and to seek a world without them. In the middle of the last century, nations agreed to be bound by a treaty whose bargain is clear: all will have access to peaceful nuclear power; those without nuclear weapons will forsake them; and those with nuclear weapons will work toward disarmament. I am committed to upholding this treaty. It is a centerpiece of my foreign policy. And I am working with President Medvedev to reduce America and Russia's nuclear stockpiles.

But it is also incumbent upon all of us to insist that nations like Iran and North Korea do not game the system. Those who claim to respect international law cannot avert their eyes when those laws are flouted. Those who care for their own security cannot ignore the danger of an arms race in the Middle East or East Asia. Those who seek peace cannot stand idly by as nations arm themselves for nuclear war.

The same principle applies to those who violate international law by brutalizing their own people. When there is genocide in Darfur; systematic rape in Congo; or repression in Burma - there must be consequences. And the closer we stand together, the less likely we will be faced with the choice between armed intervention and complicity in oppression.

This brings me to a second point - the nature of the peace that we seek. For peace is not merely the absence of visible conflict. Only a just peace based upon the inherent rights and dignity of every individual can truly be lasting.

It was this insight that drove drafters of the Universal Declaration of Human Rights after the Second World War. In the wake of devastation, they recognized that if human rights are not protected, peace is a hollow promise.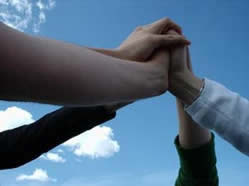 And yet all too often, these words are ignored. In some countries, the failure to uphold human rights is excused by the false suggestion that these are Western principles, foreign to local cultures or stages of a nation's development. And within America, there has long been a tension between those who describe themselves as realists or idealists - a tension that suggests a stark choice between the narrow pursuit of interests or an endless campaign to impose our values.

I reject this choice. I believe that peace is unstable where citizens are denied the right to speak freely or worship as they please; choose their own leaders or assemble without fear. Pent up grievances fester, and the suppression of tribal and religious identity can lead to violence. We also know that the opposite is true. Only when Europe became free did it finally find peace. America has never fought a war against a democracy, and our closest friends are governments that protect the rights of their citizens. No matter how callously defined, neither America's interests - nor the world's -are served by the denial of human aspirations.
Excerpts from the Speech of the then UN Secretary-General Ban Ki-moon on the occasion of Human Rights Day, 10 December 2015.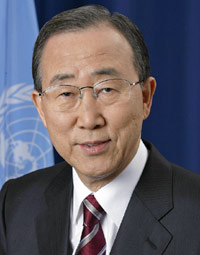 Amid large-scale atrocities and widespread abuses across the world, Human Rights Day should rally more concerted global action to promote the timeless principles that we have collectively pledged to uphold.

In a year that marks the 70th anniversary of the United Nations, we can draw inspiration from the history of the modern human rights movement, which emerged from the Second World War.

At that time, President Franklin D. Roosevelt of the United States identified four basic freedoms as the birthright of all people: freedom of expression, freedom of worship, freedom from want and freedom from fear. His wife, Eleanor Roosevelt, joined forces at the United Nations with human rights champions from around the world to enshrine these freedoms in the Universal Declaration of Human Rights.

Today's extraordinary challenges can be seen – and addressed – through the lens of the four freedoms.

First: freedom of expression, which is denied to millions of people and increasingly under threat. We must defend, preserve and expand democratic practices and space for civil society. That is essential to lasting stability.

Second: freedom of worship. Around the world, terrorists have hijacked religion, betraying its spirit by killing in its name. Others are targeting religious minorities and exploiting fears for political gain. In response, we must promote respect for diversity based on the fundamental equality of all people and the right to freedom of religion.

Third: freedom from want still plagues so much of humankind. World leaders in September adopted the 2030 Agenda for Sustainable Development with the aim of ending poverty and enabling all people to live in dignity on a peaceful, healthy planet. Now we must do everything possible to realize this vision.

Fourth: freedom from fear. Millions of refugees and internally displaced persons are a tragic product of the failure to fulfil this freedom. Not since the Second World War have so many people been forced to flee their homes. They run from war, violence and injustice across continents and oceans, often risking their lives. In response, we must not close but open doors and guarantee the right of all to seek asylum, without any discrimination. Migrants seeking an escape from poverty and hopelessness should also enjoy their fundamental human rights.

Today we reaffirm our commitment to protecting human rights as the foundation of our work. This is the spirit of the UN's Human Rights up Front initiative, which aims to prevent and respond to large-scale violations.

On Human Rights Day, let us recommit to guaranteeing the fundamental freedoms and protecting the human rights of all.



Excerpts from the Speech of United Nations High Commissioner for Human Rights Zeid Ra'ad Al Hussein on the occasion of Human Rights Day, 10 December 2015.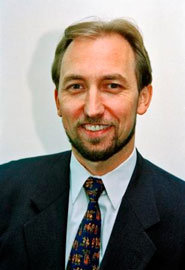 On Human Rights Day this year, we want the world to reflect on the meaning of freedom.

Freedom is the ideal that underpins what we now recognize as international human rights law, the norms and regulations that protect and guarantee our rights.

Human Rights Day 2015 marks the launch of a year-long campaign to celebrate the 50th anniversary of two of the oldest international human rights treaties - the International Covenant on Civil and Political Rights and the International Covenant on Economic, Social and Cultural Rights.

These two documents, along with the Universal Declaration of Human Rights, form the International Bill of Human Rights, which together set out the civil, cultural, economic, political and social rights which are the birth right of all human beings.

The freedoms set out in these documents are universal. They apply to everyone, everywhere. Traditional practices, cultural norms cannot justify taking them away.

These freedoms encompass the fundamental – freedom from fear, freedom from want, freedom of speech and freedom of thought, conscience and religion.

The world has changed since the UN General Assembly adopted the Two Covenants in 1966. The Covenants, together with the other human rights treaties, have played an important role in securing better respect and MoU during the past five, at times turbulent, decades.

Of course many challenges remain. The drafters of the Covenants could have had little idea of issues such as digital privacy, counter-terrorism measures and climate change, but respect for freedom continues to be the foundation for peace, security and development for all.

Join us as we celebrate freedom – and help spread the message the world over that our rights, our freedoms are inalienable and inherent – now, and always.


Excerpts from the Speech by H.E. President of India, Mr. Pranab Mukherjee on the occasion of the Human Rights Day Function at New Delhi on 10 December 2012.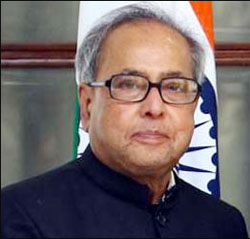 I am happy to participate in the Human Rights Day function being organized by the National Human Rights Commission of India today. It gives me great pleasure to address this audience which has gathered to celebrate an occasion of universal importance and contemporary relevance. This day marks an important milestone in the quest of mankind towards realization of human rights for all citizens of the world.

In a world where human rights continues to remain a challenge in advanced as well as developing countries, the Declaration stands as a beacon for the international community on the standards it should set for the defence and promotion of human rights. The Universal Declaration is a reference document from which all subsequent human rights legal instruments have evolved to ensure protection of the weak and disadvantaged from injustice and arbitrary treatment.

India's association with the international human rights movement runs deep. Dr. Hansa –a freedom fighter, educator and social reformer represented India on the United Nation Human Rights Commission which drafted the Declaration. She made significant contributions to the drafting of the Declaration, particularly on the subject of gender equality.

The Protection of Human Rights Act which established the NHRC is widely seen as a model legislation and has been since emulated by many countries of the world. The successful functioning of our Commission has also inspired similar bodies in many other countries. The Commission has over the years made significant contribution to the protection and advancement of the right to life, liberty and dignity of the individual, by virtue of its prestige and expertise. It has also contributed to the growth of a human rights movement in the country.

On this occasion of Human Rights day, I call upon our Government, the judiciary, statutory bodies like the National commission and civil society to do their utmost for the promotion and protection of human rights. We must increase awareness for human rights by including it as a subject in school curricula. A human rights culture should infuse our national consciousness.

Finally, we have an outstanding constitution and a plethora of sound laws and policies to uphold different dimensions of human rights. However, such an elaborate legal infrastructure to manage human rights will count for nothing if implementation is lacking in form and spirit. We must therefore focus efforts on translating our laws and Constitutional provisions into a reality for the common man.
Excerpts from the Speech Delivered by Dr. Manmohan Singh at the International Conference of Jurists on Terrorism, Rule of Law and Human Rights on December 13, 2008, New Delhi.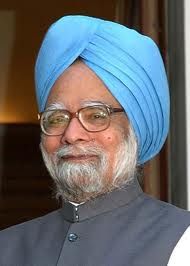 The rule of law and regard for due process and respect for fundamental Human Rights are the very foundation of any modern civilized society. These are enshrined in our magnificent constitution. But all these values are today threatened by the forces of terrorism. It is in this context that the subject of your conference is both timely and relevant to our times. There is an integral link between our defence of human rights, our defence of the rule of law and our fight against the forces of terrorism, extremism and intolerance.

I have often said that terrorism anywhere is a threat to peace and freedom everywhere. This is an inevitable consequence of the increasing integration of global economy, polity and society. The forces of terrorism, inspired by ideologies of hatred, intolerance and exclusion, pose today a fundamental challenge to liberal democracies, pursuit of secular ideals, pluralism and all that we associate with freedom, the rule of law and human rights. They pose a challenge to democracy at home, to democracy in our region, to democracy around the world. I believe therefore all peace-loving, democratic forces around the world have to join hands in the fight against all manifestations of extremism and intolerance. The threat of terrorism in this increasingly integrated world that we live in is not divisible. The fight against it is also not divisible. The defence of freedom and peace is also not divisible.

I would like to take this opportunity to thank the international community for expressing its solidarity with the people of India in the wake of the horrible terrorist attacks at Mumbai. I have received phone calls and letters from numerous Heads of State and Government from all over the world and from our neighbourhood, assuring us that they stand with us in our fight against terrorism. In our region, there is today growing awareness that terrorism and extremism pose a threat to democracy and development. Governments and authorities in our region and elsewhere have therefore a moral duty to act firmly and quickly. Our people expect us to stay united, stand united and act unitedly in the face of these grave challenges that we face.

The greatest contribution of our freedom struggle and our national movement is the democratic inheritance we have got. Our freedom struggle was forged on the anvil of pluralism. Unity in diversity, was our defining motto. The Rule of Law and the Constitutional guarantee of fundamental human rights were the greatest gift we secured for ourselves as a free people. It is these fundamental and defining features of our nationhood that are today challenged by the forces of extremism, irrespective of the ideology that inspires them. The time has come for all of us to unite and speak as one in defence of our democratic inheritance. The people of India have shown tremendous unity and courage in this critical hour. It is heartening that major political parties have also risen above their narrower interests to speak and work in a spirit of cooperation.


Excerpts from the Inaugural Address of Mr. Justice J S Verma, the then Chairperson, National Human Rights Commssion on the occasion of the inauguration of the Indian Institute of Human Rights on 10 December 1999 (Human Rights Day) at New Delhi.
Today is the Human Rights Day and I am glad to note that the Indian Institute of Human Rights is being established on this auspicious occasion.

All members of the human family must be treated as equal - equality being a human right.

Human Rights are all those characteristics or attributes that are essential to life with dignity. The violation of human rights occurs when any act, or omission to act, results in a conseqence that is inconsistent with the dignity of the individual.

Human Rights are natural rights which are non negotiable and do not depend on conferment by any authority. They are inherent in human existence. Enacting law is not enough unless there is a change in the thinking process of society as a whole. The remedy lies in education within the family, from the earliest stage of life and throughout society.

The acknowledged index of civilisation for each country is its track record of respect for human rights in the country. There is an urgent need to rededicate to the upliftment of the common man and for developing a human rights culture in every sphere of life and in the instruments of governance.

The main objective of the Institute should be to make the Protection of Human Rights Act as effective as possible by reading into it the intent behind the legislation and interpreting that to its fullest extent. The National Human Rights Commission is a complement to the institutions of the judiciary.

The increase in the number of comlaints received by NHRC is indicative of the increasing violations of human rights in society. The greatest need is to increase awareness about human rights because every aware individual ceases to be a potential violator and instead becomes a potential protector.

I have great pleasure in extending my best wishes for the success of the programmes of the Indian Institute of Human Rights, New Delhi.